How It Works
| | |
| --- | --- |
| | Clicking the orange "Get Tracking Code" button takes you to a simple registration page. Complete the registration form and click the SUBMIT button there. |
| | You will receive conformation emails with a tracking receipt, an explanation of the tests to be performed, along with packing and shipping instructions. |
| | Print the tracking email, pack and ship the filter with the tracking printout as instructed. |
| | Results are returned to you via email usually within 7 days of receiving the filters. |
Types of Filters We Test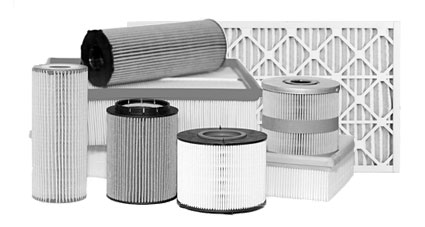 Car/truck air filters, air conditioner and furnace filters, HEPA air filters.
Testing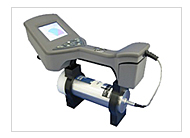 State of the art instruments will be used to inspect your filters. One of the primary tools is the Berkeley Nucleonic's SAM 940 Defender / Revealer Radiation Isotope Identifier (called a RIID by the Dept of Homeland Security). This highly sensitive device allows for the rapid detection and identification of a variety of radioactive isotopes, along with dose rates.
The following sample screen shots give you an idea of what we see on the RIID display when inspecting an air filter. The results displayed when testing your filter will be different.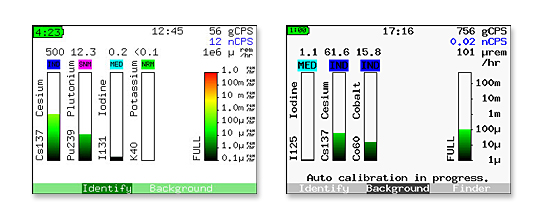 All testing is carried out by a team of Rad Scientists in the instrument calibration labs of KI4U, Inc of Gonzales, Texas. We invite your due diligence.
How We Report To You
Results of the test will be returned to you by email. Nothing will be sent to your home. You can expect test results within 7 days of the receipt of the filter. Nothing is reported to any government agency ever! We only send the results to you.
Test results will also be displayed in an online map, geolocated using ZIP codes only. No other personal information is disclosed. Ever.
By default, we dispose all filters submitted after testing. If you would like your filters returned, you would need to also include $10 for shipping & handling along with it..
Updates on national testing results and any threatening or interesting discoveries will be reported every week in our publication "Threat Journal." http://www.ThreatJournal.com . Threat Journal is emailed to you every Thursday. Be careful not to delete your subscription. A short update called IN CASE YOU MISSED IT is sent out every Monday morning as well. You will be automatically subscribed when you are issued a tracking receipt.
Threat Journal is sent at no charge and always will be.
Who Are We?
Testing and analytical services for the program are provided by KI4U, Inc. of Gonzales, TX. (http://www.ki4u.com). Widely regarded as one of the nations most experienced radiological instrument testing and calibration labs, KI4U has instruments, staffing and experience necessary to effectively carry out the testing program.
AlertsUSA Threat Journal is sponsoring the testing program and is the official mechanism for regular updates and reports on national test results, threatening or interesting discoveries and more.
RadTest4U.com is just the program registration website.
Why Are We Doing This?
Because we can and we should. Lives could be at risk, while many others could be worrying needlessly.
We are also demonstrating that it is not necessary to wait on the government to mount an investigative effort and provide the information. The same tools, instruments and brainpower, as well as a whole lot more efficiency, are available within the private sector to take up some of the slack.
Self reliance. Not government reliance. This is the way things are supposed to work.
Why Should You Do This?
Because you can and you should. Lives, including that of yourself, spouse and children are potentially at risk. Given the recent nuclear disasters, do you really know what you and your family are breathing?
And because it is completely free. All you have to do is stop by the post office and ship a small box. You're out nothing but postage.
What Do The Experts Say?
"Citizens being able to independently confirm, via submitting their own used air filters to laboratory analysis, of what's blown in on the wind, or not, is a great idea. I applaud KI4U offering their radiation laboratory facilities to provide this free public service and encourage everyone that has concerns to take advantage of it."
Allen Brodsky, Sc.D., CHP, CIH,
Diplomate, American Board of Radiology
Adjunct Professor of Radiation Science, Georgetown University
Former:
- Senior Scientist, Science Applications Int'll Corp. (SAIC), McLean, VA.
- Senior Health Physicist, U.S. Nuclear Regulatory Commission (NRC), Washington, DC
- Tech Director, Radiation Medicine Unit, PBU Hospital
- Radiation Hazards Physicist, U.S. Atomic Energy Commission (AEC), Washington, D.C.
- Physicist, Radef Officer at Federal Civil Defense Administration
- Physicist, 2nd H Bomb Test at Bikini Atoll
- Physicist, 1st H Bomb Test at Enewetak Atoll
- Head, Health Physics Unit at Naval Research Laboratory, Washington, D.C
REGISTER NOW AND PRINT YOUR SHIPPING DOC
SO YOU DON'T FORGET !


Copyright © 2012 | Disclaimer | Privacy Policy | Contact